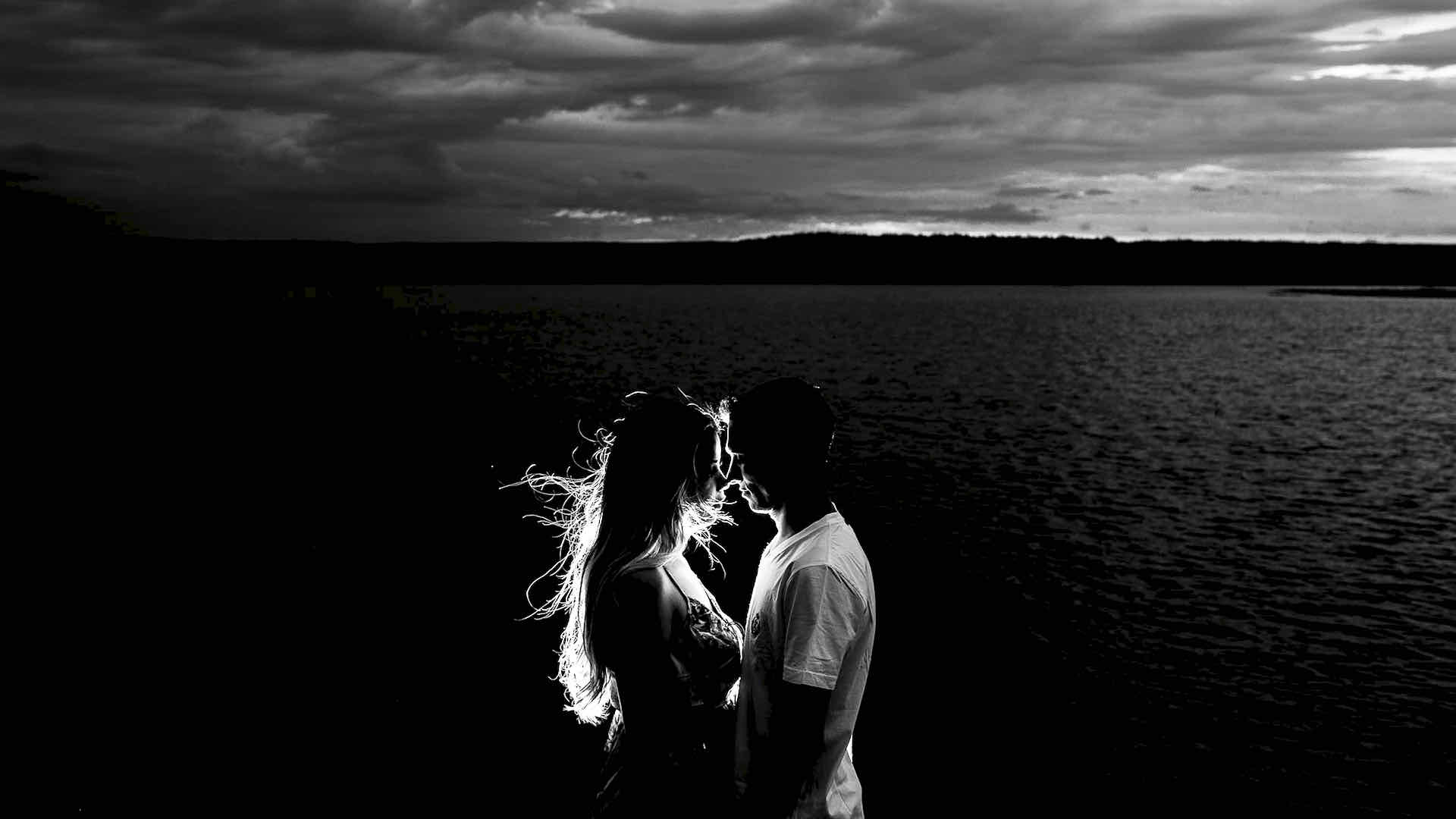 Good Resolutions Start with Sex, Not Salad
The mood of New Year is one of denial and what we 'should' do. When the hangover clears, make a resolution to enjoy more pleasure, not less.
'The most I managed was three days.'
My friend Emily heads a team of journalists for a national daily. In her early thirties, she landed the job in part because she is committed and disciplined. Still, whilst Emily manages dozens of people, she has failed to uphold an exercise regimen of just seven minutes a day.
How we stumble with New Year's resolutions
The internet is awash with popular science on ways to succeed with New Year's resolutions. But Emily could set down the champagne and Google until Burns Night – odds are that she will fall short with any plans to cut flab, drink water or stop Facebook by 10:30.
When the hangover of New Year clears, we make a show of promises that science insists are good for us. We 'are going to' eat more vegetables, drink less gin, exercise daily. Or, we take on the advice of our mothers to see old friends and enjoy a work-life balance.
But temptation has a firmer grip than any parent. Smartphones, social media especially, are designed to be addictive. Drink, temporarily, reduces the anxiety of modern life. Manufactured foods sate our body's cravings for sugar and fat.
Sensible choices bore us
Blessed are the few who derive intrinsic pleasure from kale salad or press-ups at dawn. For most, New Year's resolutions fail to to break through longstanding, devilish habits. Lose weight. Quit smoking. Drink less. The very words of abstention are dull.
Other plans, those about 'more' rather than 'less' — reach a better work-life balance, have good 'me' time — can also feel like chores. We are surrounded by addictive systems and substances, and our lives coax us down one rabbit hole after another. Mother comes off as a killjoy.
When new routines fail to inspire we are left with the heavy lifting of plans, discipline and will-power. This is all rather tedious and, like Emily, we soon give up. No wonder our resolve wanes before the tree fairy comes down.
We need more joy not less
The mood of New Year is one of denial, abstention and what we 'should' do. Typical resolutions trick us into feeling bad when our only crime is to see how dull they are.
Who wants goal-setting, spreadsheets and the self-criticism that creeps in when we fail to tick the box? After all, there is enough misery in the world. No; the best resolutions bring us more joy, not less.
More gin? More nachos? More bad Tinder dates? Probably not.
Three sources of pleasure
Still, taking a different view, even routines that hold the excitement of a wet day in Sunderland can bring pleasure. Key is to look beyond the activity and see the outcomes and possibilities that it affords. This is not easy when jogging, frozen, along the Thames at dawn. But it is within our reach.
Progress
First, consider the joy of progress. A meal without Valrhona soufflé clearly is an anti-climax. Still, eat well for a short time and your selfies will improve no end. And progress leads to pride. What sane person does not feel a surge of pleasure when admiring his own reflection?
The anticipation of further progress – 'I know I can lose another three pounds' — and greater pride, animates our effort and makes that kale salad worth the pain; almost.
Ambitions
Second, champions of the New Year's resolution encourage SMART, i.e., specific, measurable, assignable, realistic and time-related 'goals'. The acronym itself justifies another gin and tonic.
Forget goals and think ambitions. These are the cheerful outcomes we might expect from sticking to a routine. Salads, piled high on the plates of January, February and March, will allow you to realise that childhood dream of climbing Everest. Or at least catch the 7:15 without breaking a sweat.
Hitting a tough ambition earns more pride, fulfilment even, than a whole album of rippling abs. Ambitions are more enduring milestones than, say, cholesterol numbers, which move down; then up. If you can run the London marathon once, next year you have no excuse.
(By the way, an overnight debauch with Carlos from Accounts is a fair ambition with the potential to fulfil. Still, in drunken texts it is better to call this a mere 'happy coincidence'.)
Purpose
Beyond progress, beyond ambitions, lies purpose. This is the overarching reason for waking up each day. Some people want to be happier (my psychologist friend tells me that this hope is at once vain and absurd). Others yearn to change the world, sometimes even for the better.
Purpose unites our ambitions. It 'gathers up' our various experiences of progress, and the boring routines we endure to reach them, into a context that is worthy of our own investment. Purpose modulates the nagging of mothers to our own, meaningful desires. Purpose yields contentment.
How Emily remained joyless
Back to Emily. She had the equipment she needed for her seven-minute routine. She also had an alarm-clock.
However, the progress she envisaged — a flatter stomach — meant nothing because she was quite content with her looks. Nor could this regimen aid her career ambitions, which were better served by reaching her desk early.
Emily's wider purpose of defeating fake news in the British media was not advanced by these work-outs. And seven minutes of cardio would hardly invigorate her love life.
In short, Emily saw how the exercise regimen was 'good for' her. She might have planned and disciplined and spreadsheeted her way to a dozen more attempts. But, what was the point?
It would be better for Emily to draw a line back from her sense of purpose; agree some happy ambitions; then see what routines might help her progress toward these aims.
When the Bacchic fog lifts on 1st January, our first thoughts should be on pleasure – contentment, fulfilment and pride. Let the everyday routines then take care of themselves.
Image Matteo Panagelli | Unsplash
Quiddity
Enter your e-mail address to receive Quiddity, for no-nonsense reflections on love, books, and the bedlam that is our world today. (Click on the link in the e-mail you receive to confirm it is really you.)